Customer Experience Center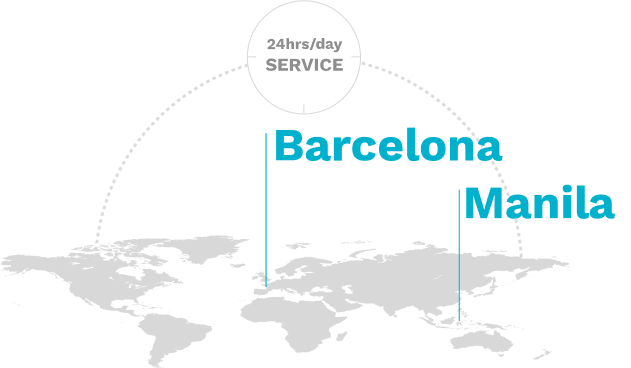 24 Hour Expert Support: In 8 Languages
Rods&Cones' devices offer unprecedented remote access to the OR. To ensure we give our customers the help they need, and that any issues or questions are resolved as soon as possible, we offer a round-the-clock support solution through our Customer Experience Center.
Available 24 hours a day, 5 days a week, our friendly, professional teams based in Barcelona and Manila are dedicated to customer success, and can offer help and advice in 8 languages: English, Spanish, French, Italian, German, Japanese, Korean, and Chinese.
Anything unclear? Our teams are ready and waiting. Contact them through the channel that's right for you:
We're with you at every step
Our customer service experience starts from the moment you order to the moment you need our technical assistance in the OR.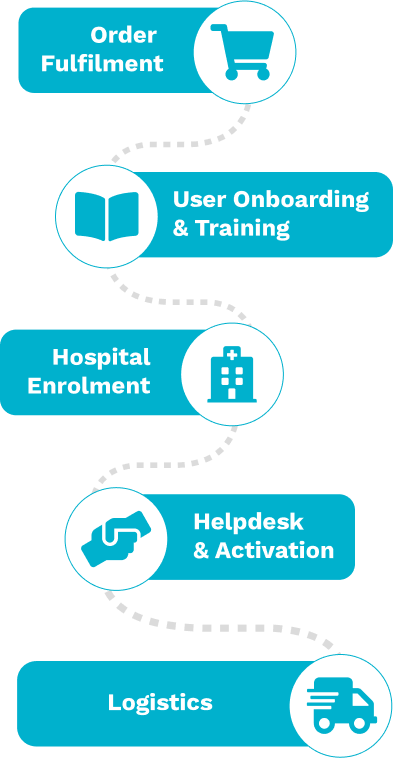 With your order confirmed, we work with you to ensure it's delivered to your exact specifications.
User Onboarding and Training
All necessary in-person and online training is provided, including fully automated step-by-step onboarding.​
Our support teams are dedicated to ensuring each hospital is enrolled as swiftly as possible and that all IT issues – such as connectivity and privacy – are handled. Our service is also fully GDPR and HIPPA compliant, meeting the highest industry standards.​
Our teams of experts in Barcelona and Manila are always there when you need them.
Need to exchange, repair, or upgrade a device? Our support teams can handle all of the logistics – keeping you informed every step of the way.
Prefer us to contact you?
Fill out the form:
Want to know how we can save your time, costs & get on demand access to the OR?
There's only one way to find out!